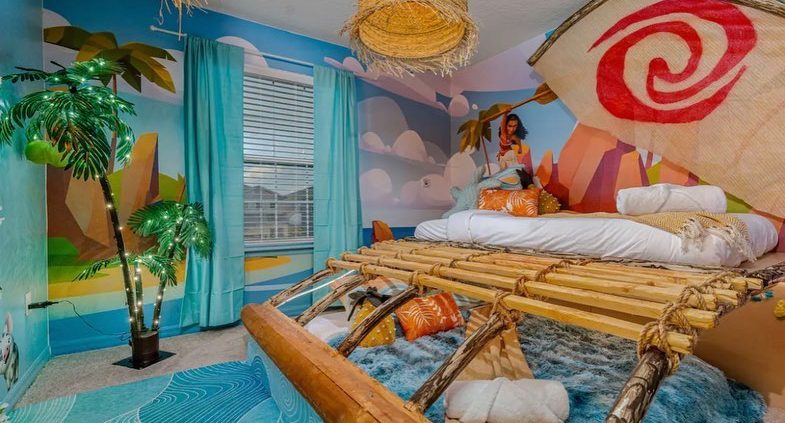 If you've seen Airbnb ads, you may have noticed that they showcase properties with a certain vibe to them. It may have left you wondering how yours stacks up and whether you could improve your bookings' quality and/or quantity. We'll look at some factors to consider before you decide.
Think Of Your Demographic
Through marketing, Airbnb is trying to create a certain type of longing for its properties. For instance, they'll put a house on display that's entirely decked out in 1970s decor. This nod to the past is artfully done and creates a unique environment that leaves a lasting impression on guests.
This is a great gimmick for many property managers in Scottsdale, but it depends on the expectations of your ideal demographic. A luxury home that was practically built for Instagram will likely benefit from becoming a tasteful party house. For instance, a birthday weekend or bachelorette organizer would look for decorations that would fit right into a romantic, celebratory atmosphere.
The Beauty of Themes
The beauty of themes is that they can be adapted to anyone. If you're largely catering to budget-minded travelers, your theme might highlight how you're able to keep costs down and how they can keep costs down too. Plus, it doesn't have to be elaborate. You don't need every inch of the property to reflect your chosen theme. For instance, IKEA furniture, books on money-saving, and lists of cheap recipes that they can make in the kitchen would be a great start.
The only real reason not to have a theme is if you don't want to cater to anyone specific. For instance, maybe you host travelers from all over the world, and you don't want certain colors or items to turn your guests off. There's a reason why home sellers all stick with the same neutral color palette: unless they're living in an artist colony or other niche neighborhood, they want the highest possible offers for their home.
Property Management in Scottsdale
If you're looking for a professional to manage your Airbnb property in Phoenix or Scottsdale, Sojourn Properties LLC is here to help. We can not only outfit your property so it attracts the right people, but we can also help you keep it looking sharp from one booking to the next.
https://www.sojournaz.com/wp-content/uploads/2023/10/moana_themed_bedroom.jpeg
527
785
Tristan Petricca
http://www.sojournaz.com/wp-content/uploads/2020/05/sojourn-properties-300x85.png
Tristan Petricca
2023-08-18 19:02:50
2023-10-18 19:04:26
Should Your Airbnb Have a Theme?